Location:
Four Seasons NYC, 42 E 49th St, New York, NY 10017
Chief Architect:
Manufacturer:
Fellert | Seamless Acoustical Plaster
PRODUCTS USED:
Fellert Designer Finishes, Custom Color, Custom Texture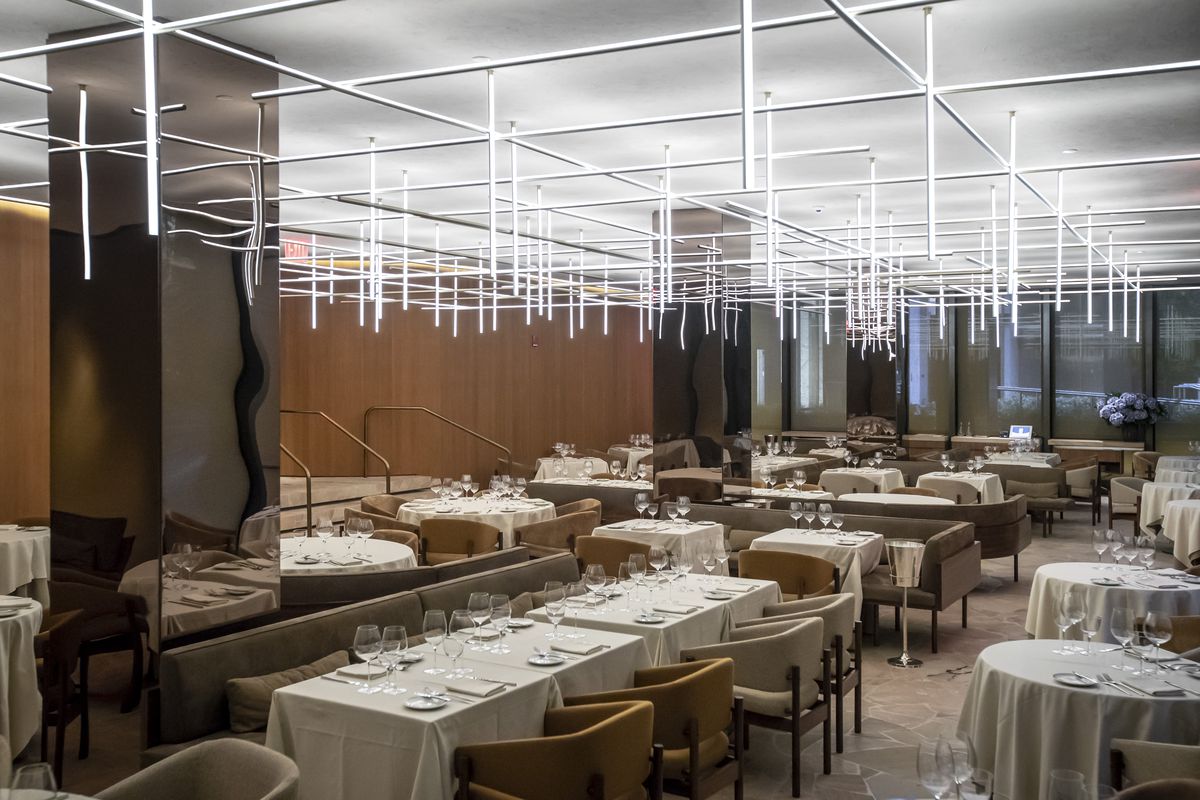 Spread over two floors and occupying over 19,000 sq ft, the reopened Four Seasons restaurant combines classic and contemporary touches that pay subtle homage to the legendary original. Fellert Seamless Acoustical Plaster created a custom ceiling that achieves an 0.85 NRC with a seamless look. The site-built system had a custom color and custom texture, allowing the architect to realize his design intent without sacrificing acoustics, a critical consideration for fine dining establishments.
For more information about this project or products used, contact an expert at Design Strategies today.