Location:
Architect:
Designer:
Acoustical Consultant:
Manufacturers:
Products Used:
Sky Acoustics | AURA

0.90 NRC Large Format Acoustical Panels

Precise 1/8" Aluminum Edge Reveals

Custom Color & Edge Treatment

Sky Acoustics | APTUS

Torsion Spring suspension system with 100% accessibility

Modified to accommodate lights on panel joints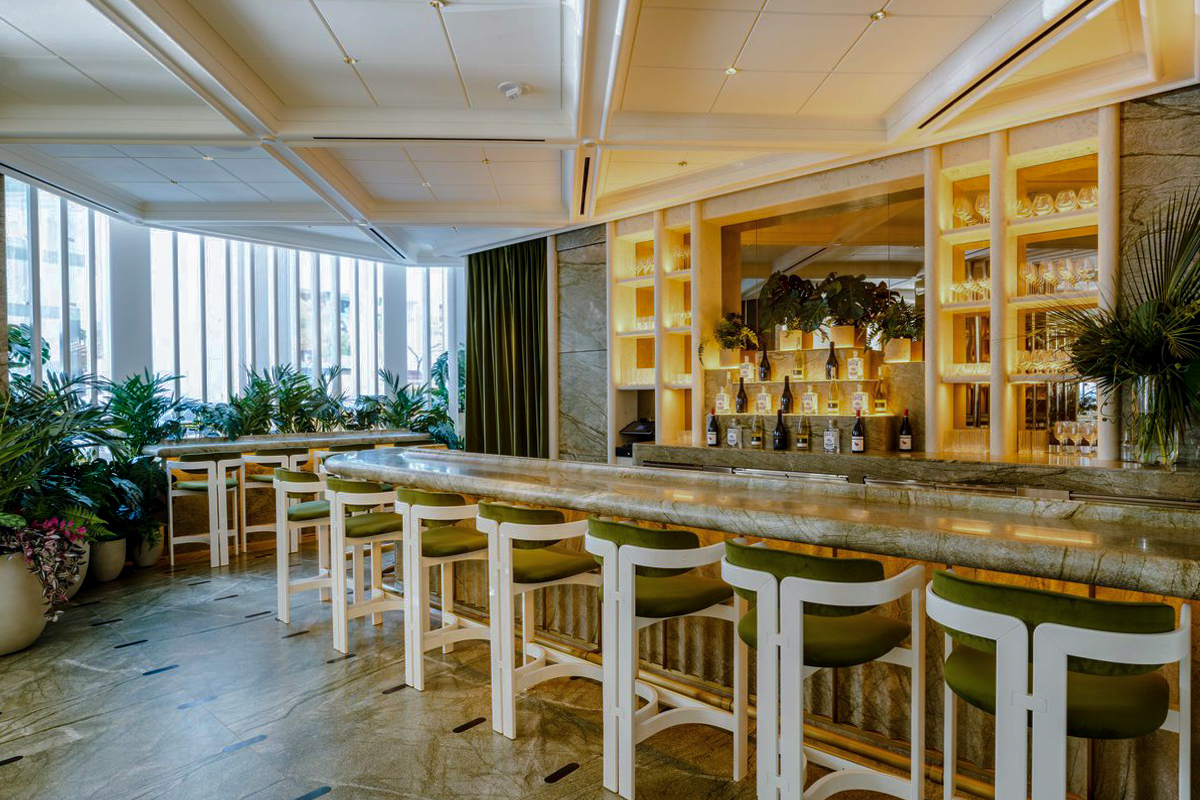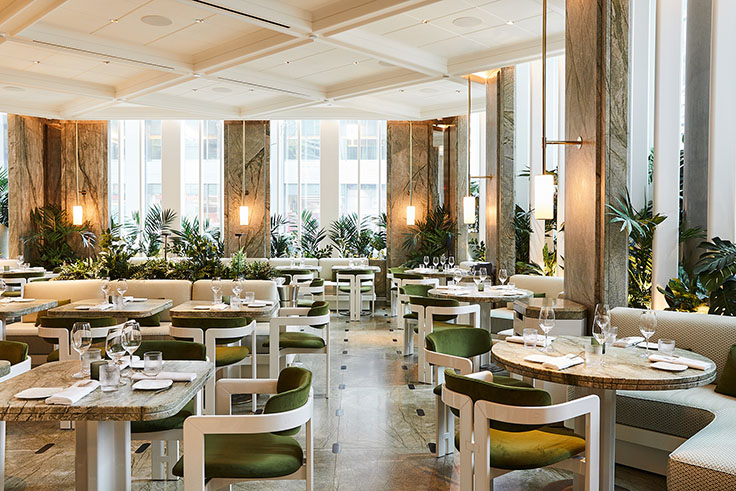 Opening on May 21st, 2019, Joël Robuchon's protégé Alain Verzeroli launched Le Jardinier at 610 Lexington Avenue (53rd Street) with a light, seasonal tasting menu that's less about French fuss and more about simple, good clean food.
Adding to the complexity of the ceiling were lights placed on the intersection of the panel joints - masterfully executed by Sky Acoustics. Design Strategies worked closely with the designer and acoustician to develop a ceiling that would fit the aesthetic intent and absorb sound in what could otherwise be a reverberation chamber.
Restaurant acoustics are critically important for high-end dining and often overlooked in the initial design or retrofit. We've all been to restaurants where you have to shout across the table to speak - fortunately this will not be the case at the beautiful Le Jardinier.
For more information about this project or products used, contact an expert at Design Strategies today.