Wood is not typically thought of as an acoustical material. While it reflects sound nicely (for example in the picture above) it will not absorb sound unless modified. There are a few main ways that you can achieve a wood look while still achieving some NRC sound absorption.
To view sound absorption (NRC) data on every wood product, click to view the pdf:
Microperforation
Micro-perforating wood panels was pioneered by Architectural Components Group less than a decade ago. Since then, nearly every manufacturer of wood products has jumped on board. However, ACGI remains the industry leader for high quality microperf wood. A recent example of this was Apple/Foster+Partners conducting a worldwide search for the highest quality product, and selecting ACGIs micro-perforated wood panels for their 'spaceship' headquarters.
Microperforation is a process by which the wood veneer is pierced on the surface, with a perforated core behind it. This allows the sound to pass through the wood and be absorbed by the acoustical media behind it (such as fiberglass or other acoustical blanket).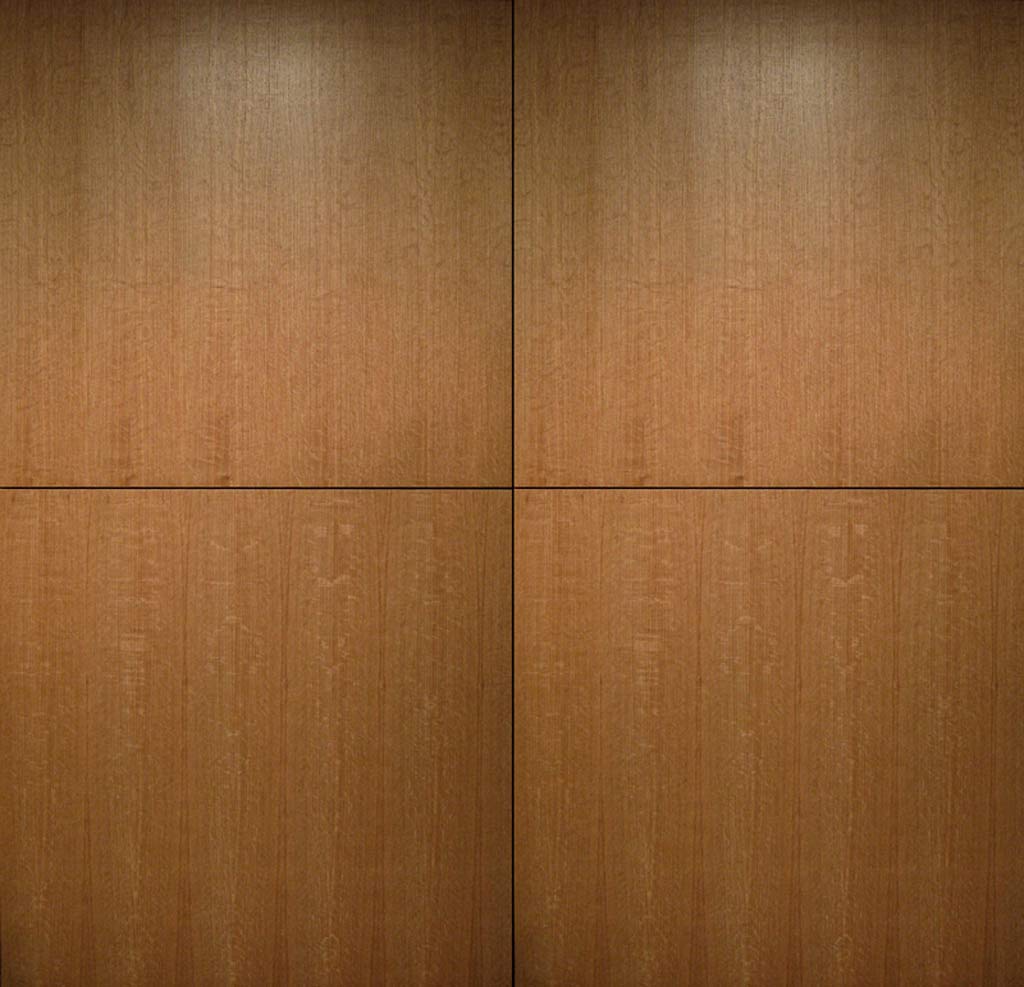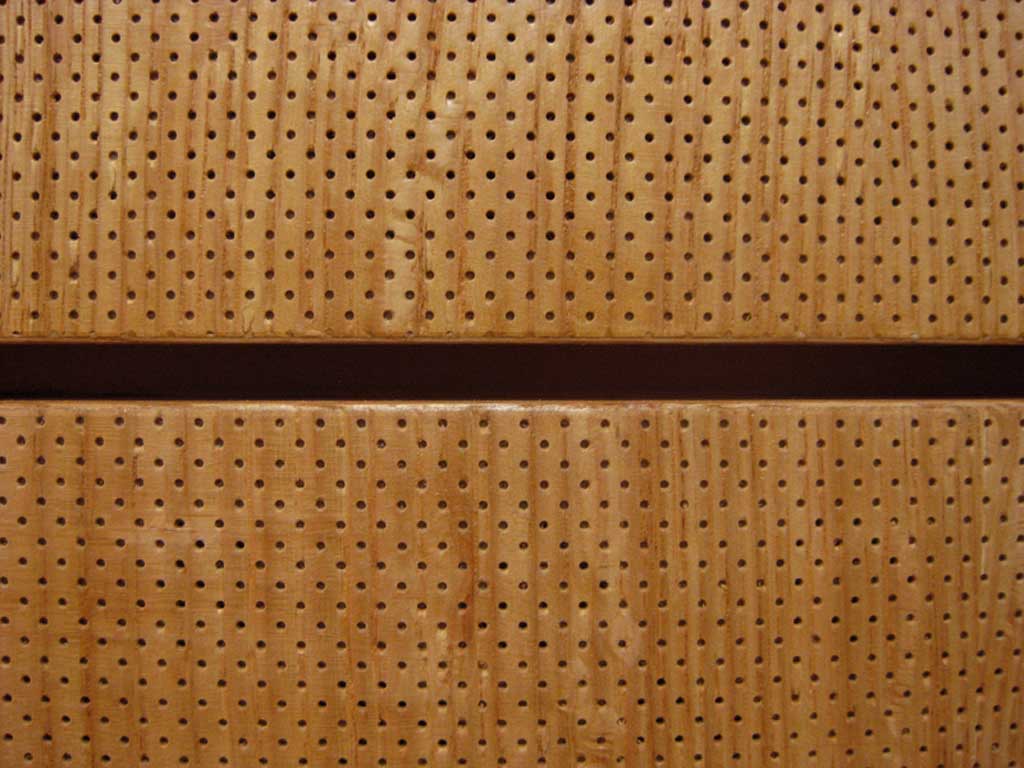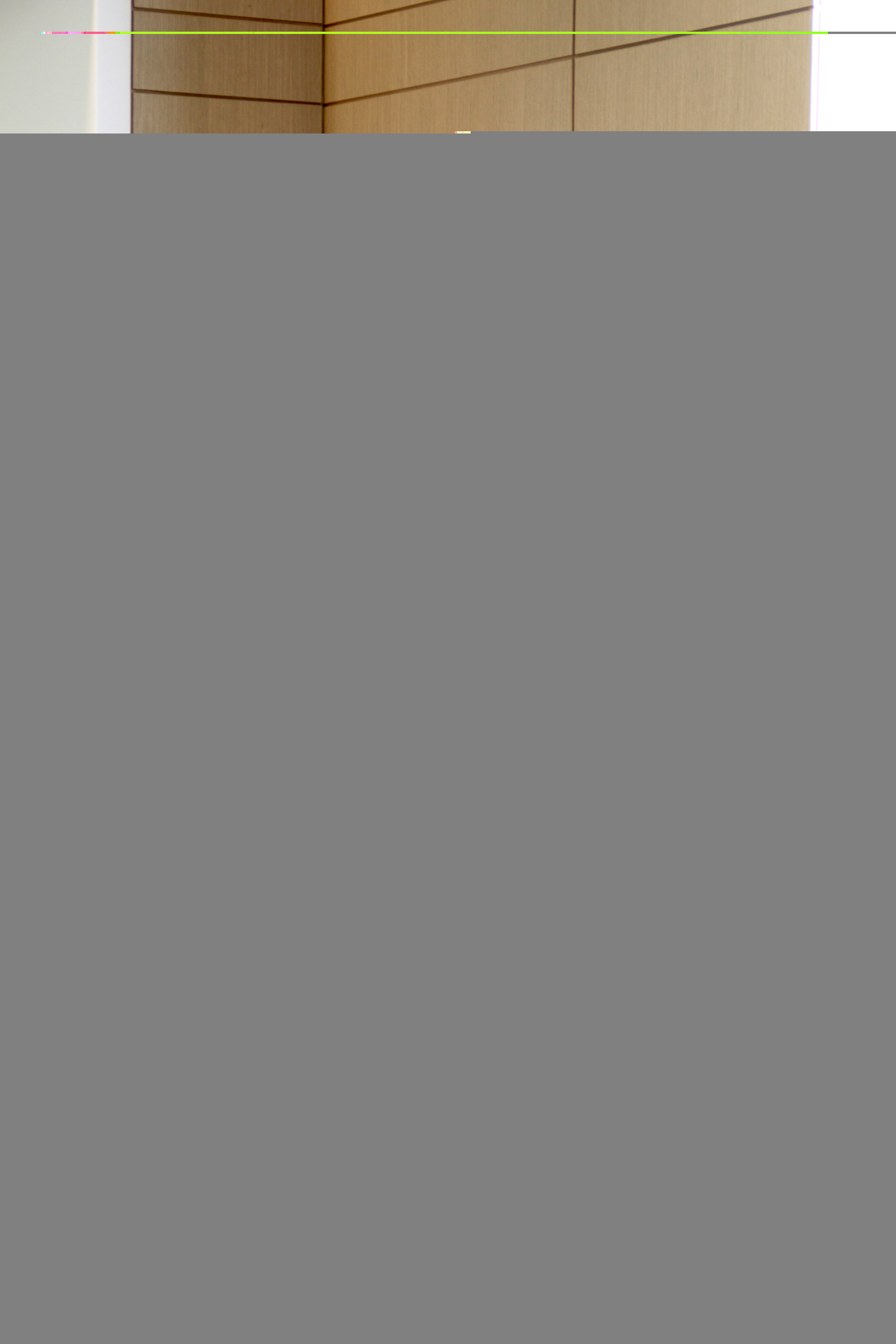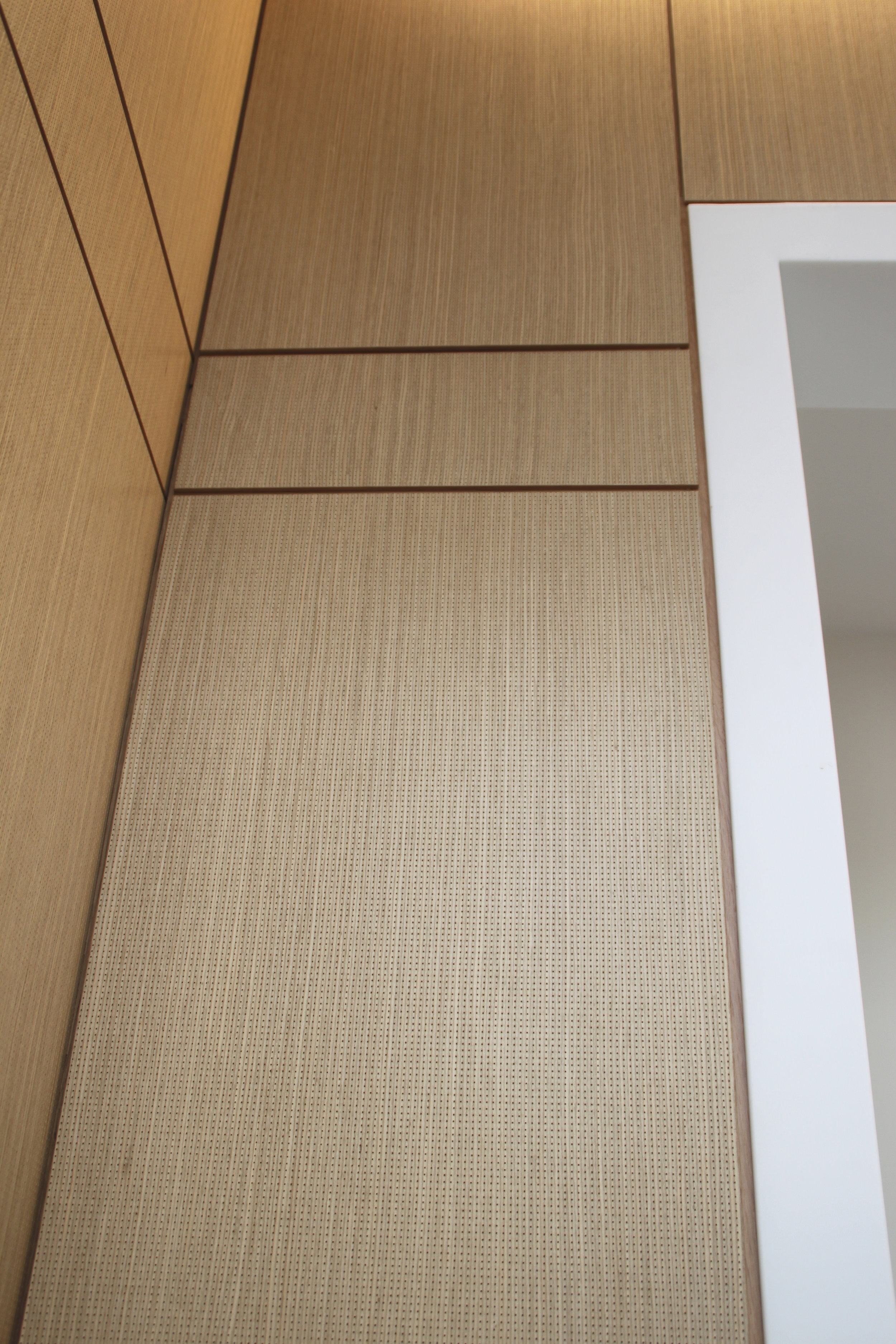 When used on a ceiling panel, the perforations are near invisible from a distance, keeping the monolithic wood look that you're looking for. With a 2" acoustical blanket, an ACGI microperforated panel can achieve an NRC of up to 1.00.
If you'd like a free micro-perforated wood sample, call us at 888.692.7477 or email info@dsfinishes.com
Slotted/Grooved Wood Panels
Slotting or grooving wood panels is cheaper and has a different aesthetic than microperforation. The grooves allow sound to pass through the core and be absorbed by the acoustical media behind it. A slotted panel can achieve an NRC of up to 0.85 with a 2" acoustical blanket.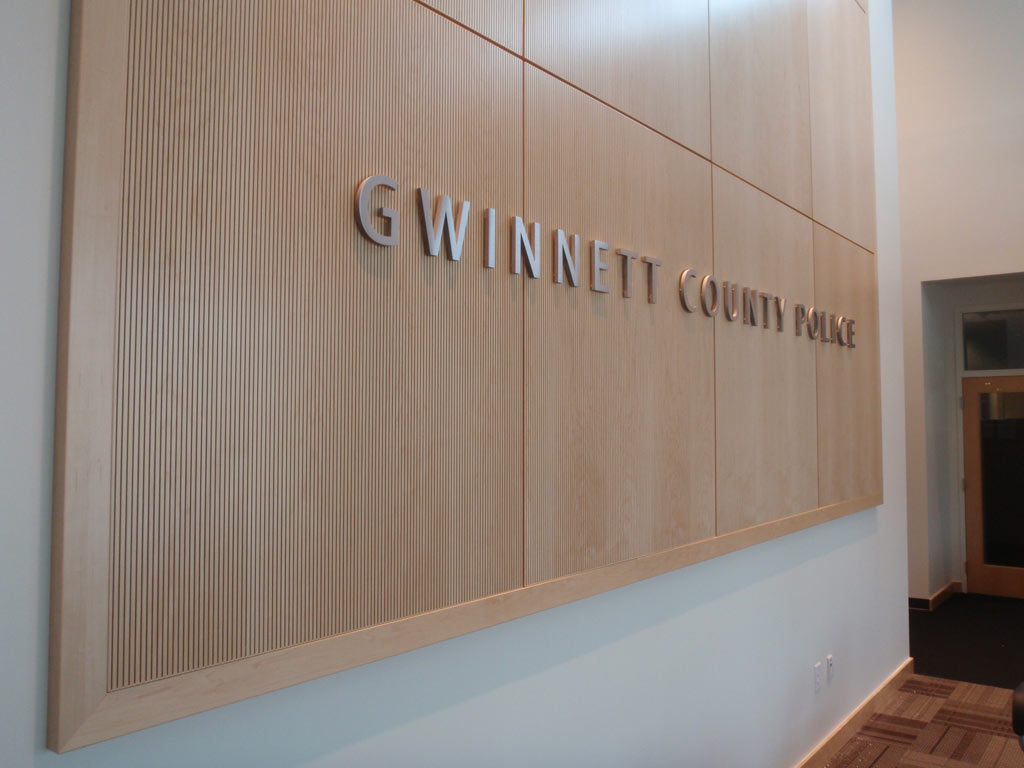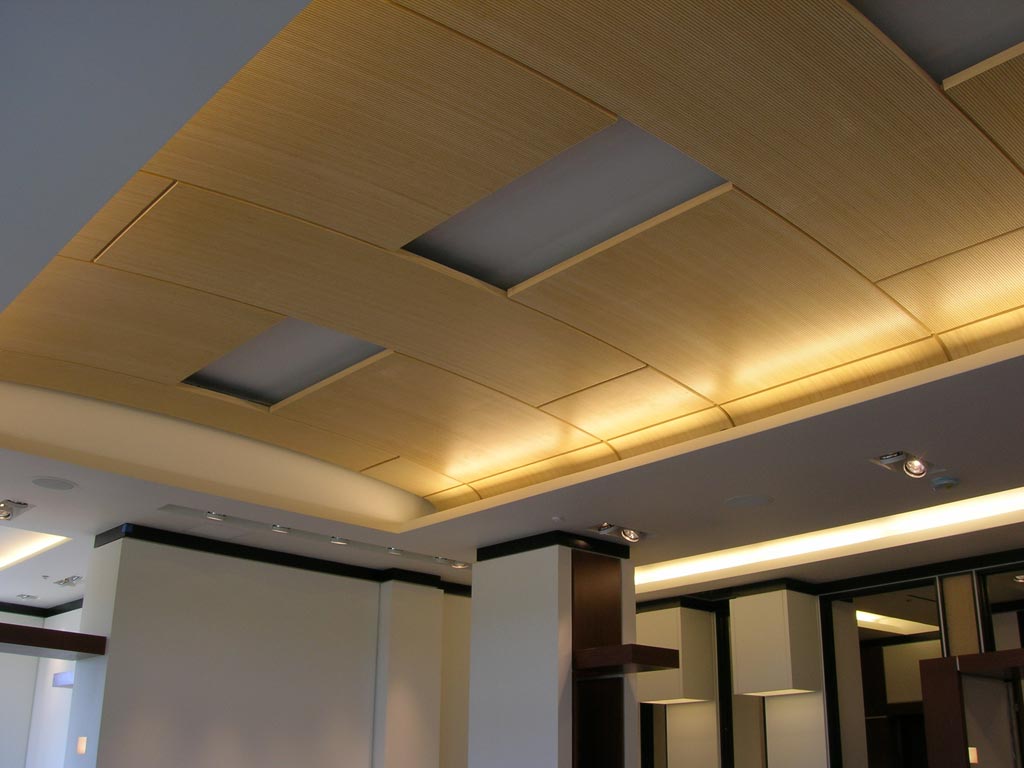 Perforated Wood
Perforated wood has been around for decades. The pattern of perforations and size of the holes is variable, and can absorb sound up to NRC of 0.80.
Grille / Baffles
A grille system is by nature transparent to sound (and can even be 'transparent' to sprinkler systems). With some acoustical media behind it a wood grille system can achieve an NRC of 0.80
Linear (Slat) Wood
Linear wood systems absorb sound in a similar fashion to the grooved wood (Encore) system. An NRC of up to 0.70 can be achieved with a linear system, depending on the amount of insulation and size of the planks.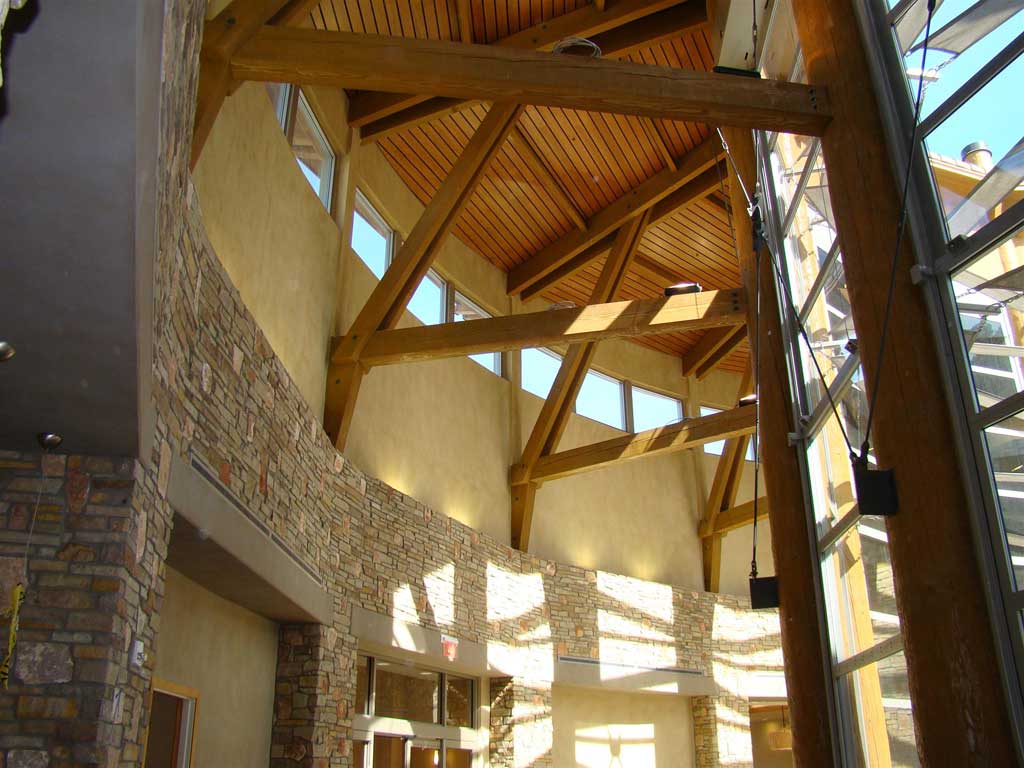 To learn more about acoustical wood products and how they can be adapted to fit your needs within commercial construction, reach out to us today for consultation, specifications, or samples.
(888) 692-7377
dylan@dsfinishes.com