Recently there has been a trend towards extending an interior wood ceiling to the exterior of a building. Architectural Components Group Inc. (ACGI) has successfully completed this type of project many times, most recently completing the 20,000 SF Apple Store in Chicago (Apple Michigan Avenue) which opened on October 17th, 2017.
While seemingly simple, the manufacture of these ceilings is decidedly complex. Often times lobby or fire egress areas have very stringent flame spread and smoke developed requirements, while any material left exposed to the elements needs to be tough enough to maintain a pristine appearance.
Apple Michigan Avenue
The 20,000 square feet of white oak veneered wood is finished with two separate clear coats. On the inside, a low-VOC finish is used, and on the exterior is a much tougher UV resistant coating. Utilizing the same wood on both the interior and exterior allows a seamless transition and monolithic appearance all around.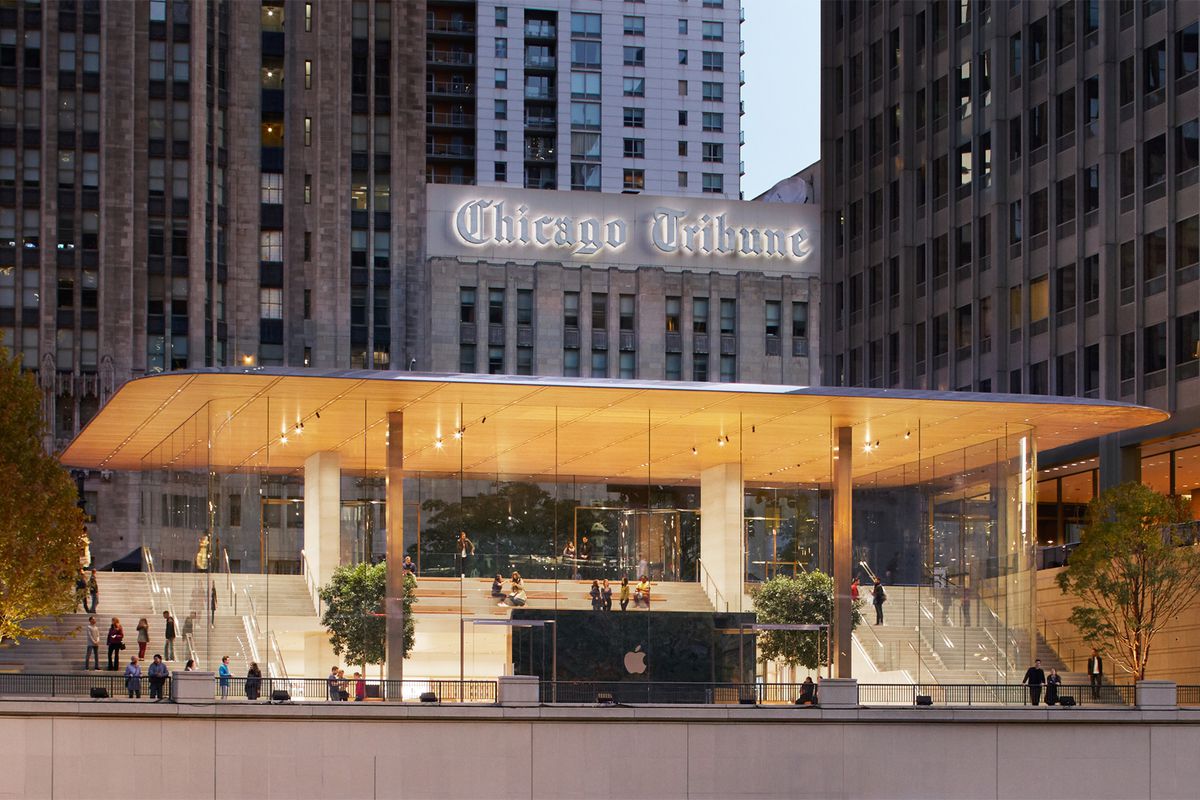 FMC Tower
Two blocks from 30th Street Station and the original Cira Centre, FMC Tower at Cira South is a gleaming front door to the emerging University City neighborhood. The 47-tory, mixed-se tower contains the global headquarters of the specialty chemical company FMC Corporation. Apartments, shops, and dining will also fill the tower.
Design Strategies worked closely with Pelli Clark Pelli to bring articulated wood ceiling surfaces from the exterior to the interior seamlessly through glass facades.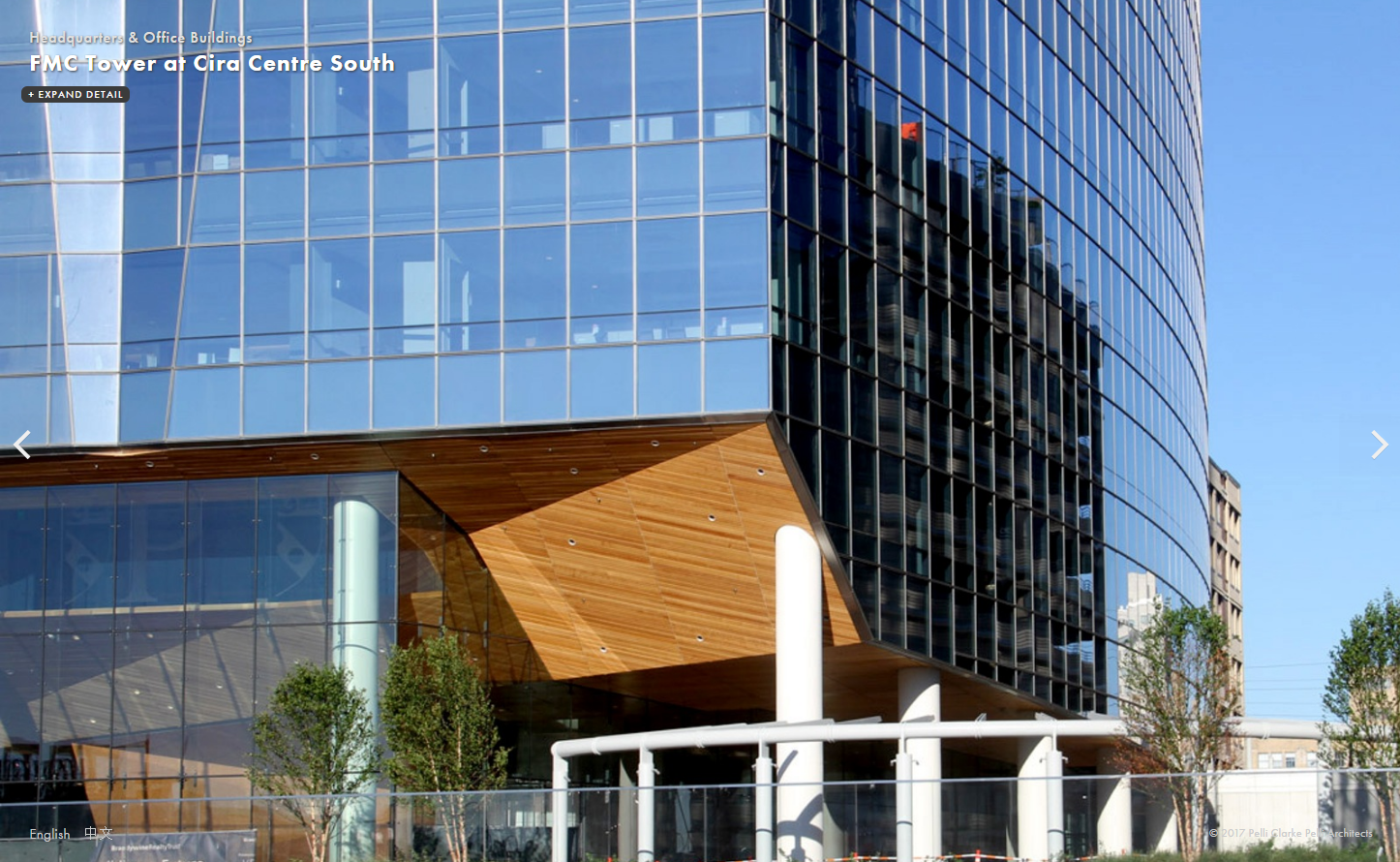 Apple Downtown Brooklyn
In late 2017 ACGI completed a brand new Apple store in downtown Brooklyn. They used a micro-perforated linear wood system which achieves an NRC of 0.80+ and has individually accessible boards.